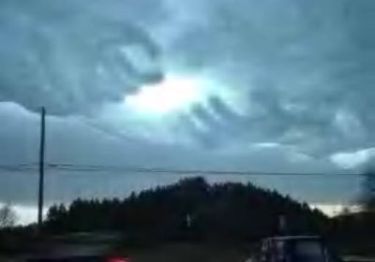 Tiff's coworker just forwarded a God email to her containing this image.
THIS WILL MAKE YOU THINK TWICE WHEN YOU LOOK AT ORDINARY THINGS AGAIN………………

IF YOU ARE A TRUE BELIEVER OF GOD THEN YOU WILL SPEND TWO MINUTES LOOKING AT THESE AMAZING PHOTOS THAT GET CRAZIER AND CRAZIER. THESE PHOTOS HAVE NOT BEEN EDITED.

[… the images follow, one by one, including the one pictured here entitled "His Hands"]
Tiff immediately laughed. "Oh my god! My coworker just unknowingly forwarded me Goatse!"
Sure enough, I recognized this picture too… to the best of my knowledge, that's an SA Photoshop.