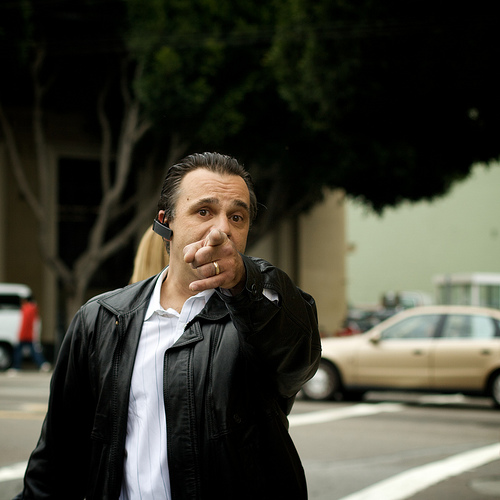 If You Put That Picture On The Internet I'll Call My Lawyer

"So, Mr. Angry Overreaction Man, your photo is now on the internet. Call your lawyer. Tell him somebody on a public sidewalk took your photo while you were on a public sidewalk. Then tell him you physically assaulted the photographer. See what he says."
This is just classic. Read the full story. It's even better that he's wearing a Bluetooth headset.