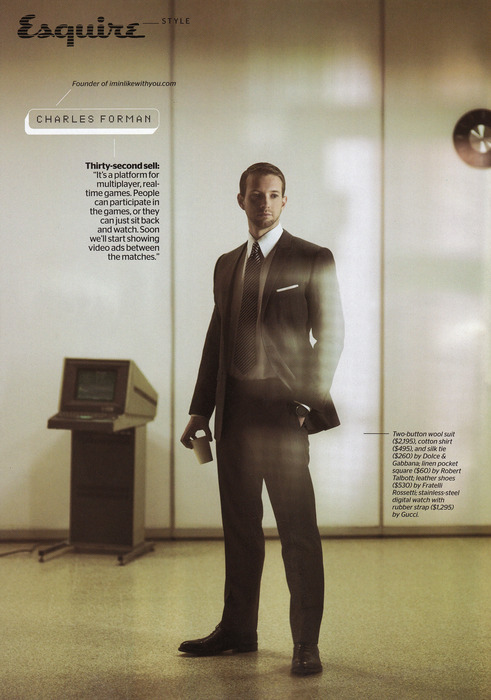 I am in Esquire magazine this month. I feel kinda famous. I'm going to walk around with the magazine all day tomorrow and thumb through it - pretending that I'm seeing myself in it for the first time.

I think I'll do that all week actually.

Did I mention that I'm in Esquire this month?
Uh… Charles? Is that you?