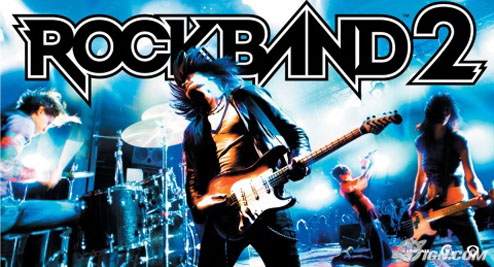 Via yourdp:
Via craytonc:

Rock Band 2 Announced for Sept Release!

I just wet myself.  Great interview here.

IGN: As someone who has played a lot of RB with three friends at a party, it's a real pain to get everyone into a band and ready to play. Are you streamlining the plug-and-play aspects?

Teasdale: One of our biggest focuses of the design team has been to make the game "party safe." We've made navigation improvements to Rock Band 2 across the board based on the feedback we've been getting both from fans on forums as well as from our own personal experiences at Rock Band nights.

Thank you!
This is the only significant problem we've had with Rock Band parties. It's great that they're actively listening to feedback and improving it.
The interview confirms some other good news: downloaded songs will be cross-compatible between Rock Band and Rock Band 2.