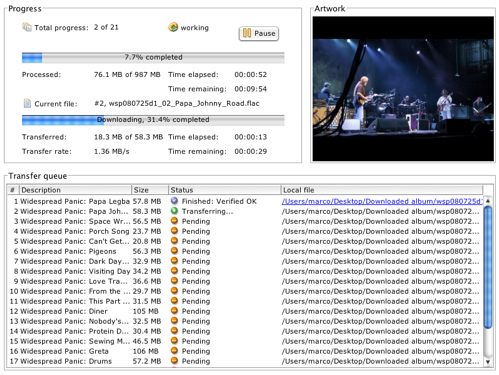 This is pretty cool. For those who didn't know about it (I didn't until tonight), there's a music store called Live Downloads that carries legal copies of live shows, mostly from jam bands.
I wanted a Widespread Panic show, 3 discs' worth of music, and it's offered in 128k MP3 for $11, FLAC (lossless) for $16, or CDs for $23.
I opted for FLAC. It then popped up this Java-applet downloader and download all 987 MB of it as fast as my cable modem could handle.
I'm impressed.