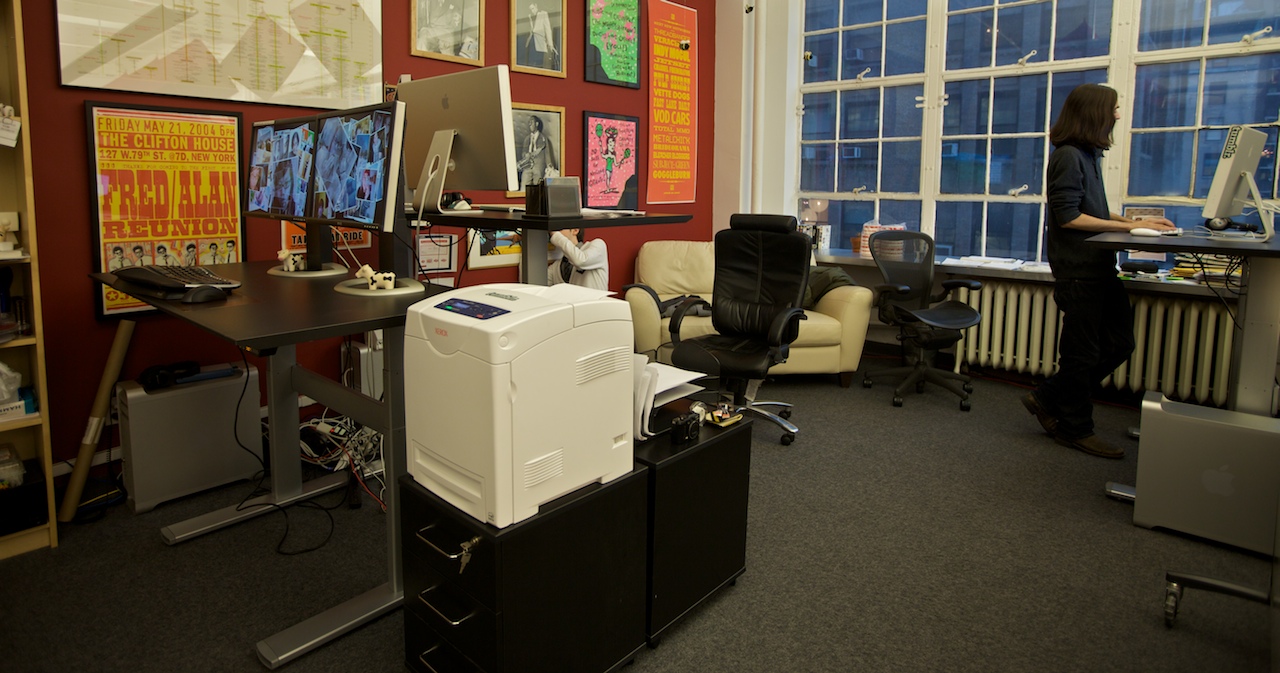 New desks! (From left: mine, David's, Jacob's. Click for big.)
We got the same desks as Fog Creek but with black tops. Big thanks to Michael Pryor for inviting us over to their slick new office and giving us a tour so we could see the desks and play with them in person.
The big deal is that they're electrically height-adjustable. So I can stand all morning and give my back a break, then sit when I'm tired and lazy in the afternoon.
The Diet Coke standing desk has finally been retired.