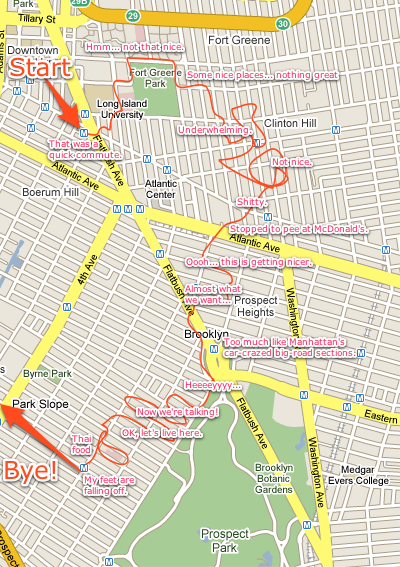 Marco and Tiff go to Brooklyn, Part 1
We're thinking about moving to Brooklyn, but we don't know much about it, so we took a quick tour of some neighborhoods that our friends had recommended and looked nice from Craigslist: Fort Greene, Clinton Hill, Prospect Heights, and Park Slope.
Verdict: Park Slope wins.
Ignoring opinions on pricing (which actually seems very reasonable to us), why shouldn't we live there?