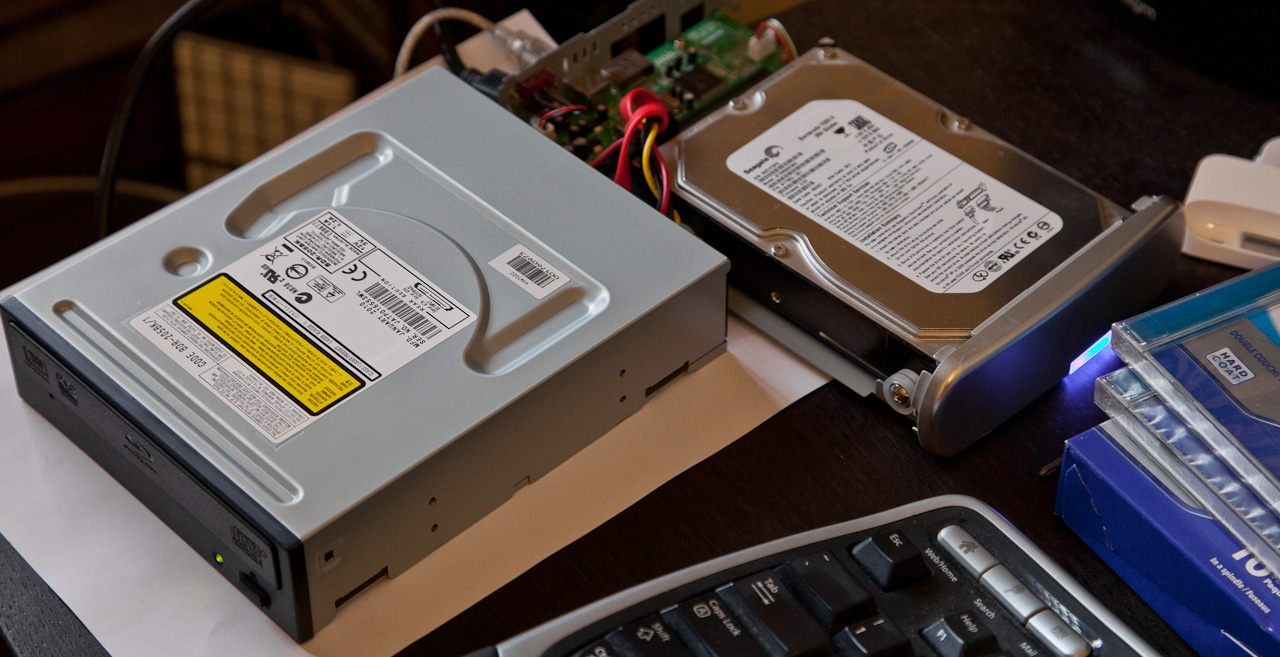 This is what I do to test my new drive before tomorrow, when I can conveniently buy the Molex-to-SATA-power cable that I need to install it properly in my 2008 Mac Pro. (Which, by the way, I'm still immensely satisfied with and is nowhere near needing any other upgrades except maybe a 25nm SSD later this year.)
This retired hard-drive enclosure was kind enough to lend its SATA connection cables to a more modern drive a few inches away.
It actually works. I now have a USB-mounted Blu-Ray drive and a very messy desk.