Starting this coming Sunday, July 17, the iriver Story HD e-reader will be available for sale in Target stores nationwide and on Target.com. The iriver Story HD is the first e-reader integrated with the open Google eBooks platform, through which you can buy and read Google eBooks over Wi-Fi.
(via Dan Frommer)
And it looks…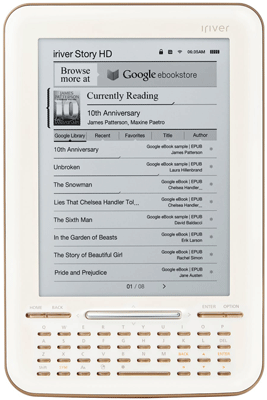 Hmm. I don't want to hurt its feelings.
But appearance aside, I'm not sure why a significant number of buyers would choose this over the Kindle 3, which is effectively identical or better in nearly every way.