After reading Ryan McCarthy's post at Reuters about Business Insider, I wanted to run some numbers.
After all, they've linked to nearly every significant article I've written for the last few years, often automatically by scraping Techmeme.
When humans have been involved, they've rewritten my titles to be more inflammatory and attract more clicks, which irritates me more than how much their cluttered, ad-overloaded site "design" buries the link to my article: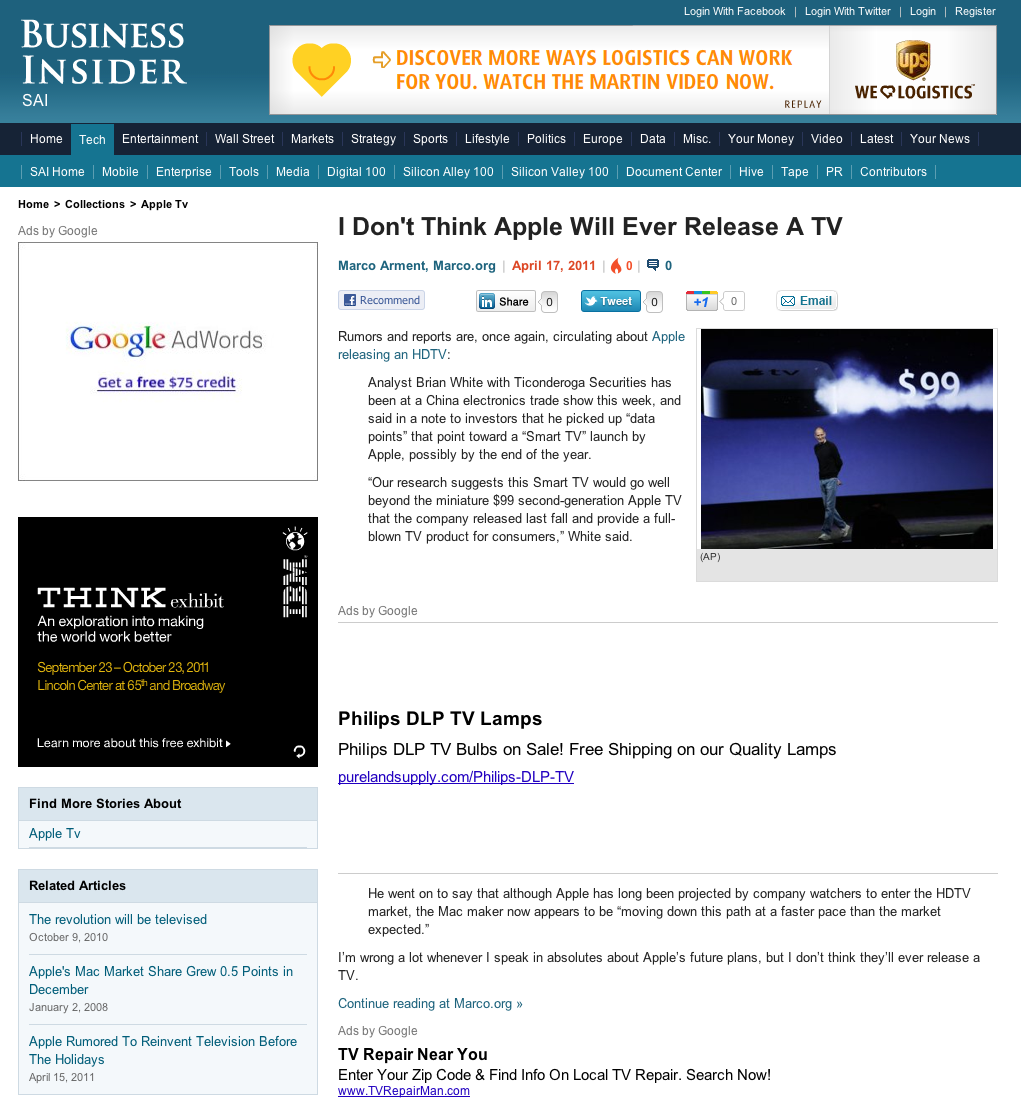 Continue reading at Business Insider »
But what offends me even more than rewriting my titles and burying my links is how their layout so strongly implies that I'm a Business Insider writer and I endorse my name and writing being splattered all over their site: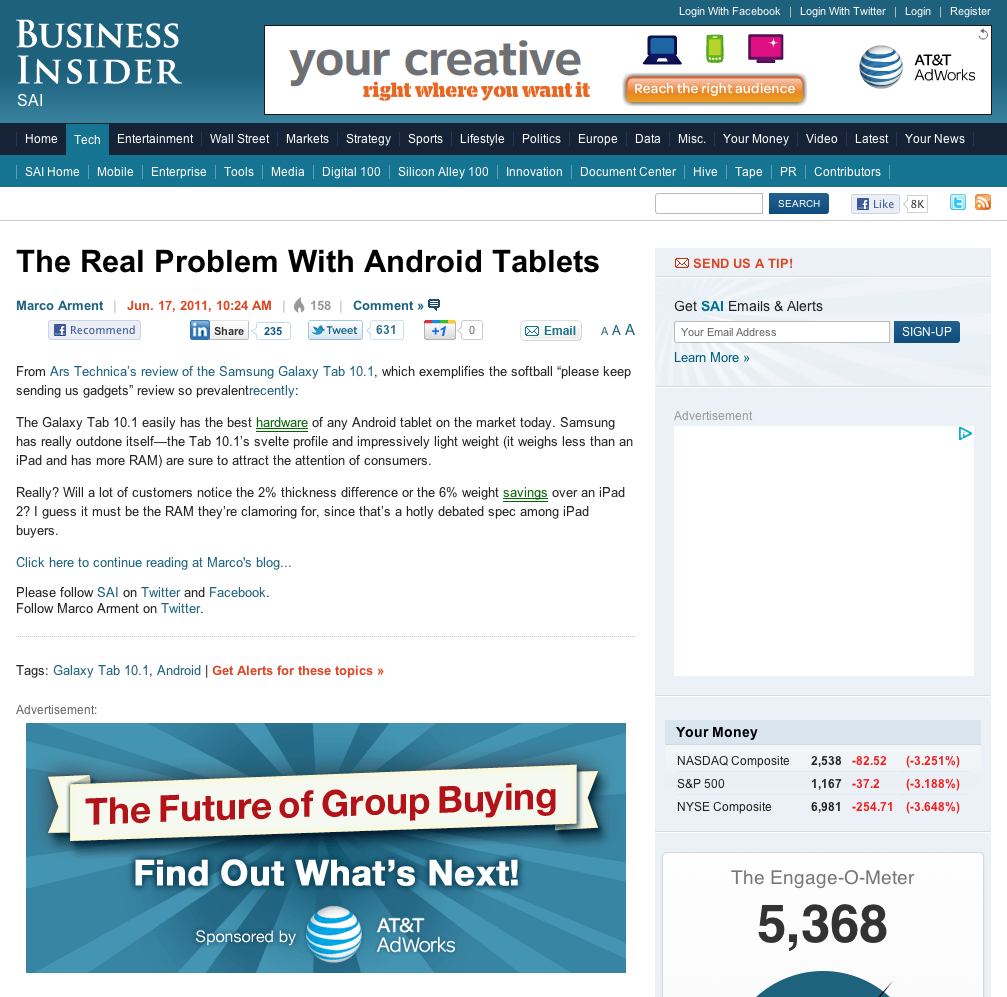 Click here to continue reading at Henry's blog…
Why wouldn't I want to be associated with Business Insider? It has nearly everything that offends me as a web reader and writer: linkbait headlines, more ads than content, more sharing buttons than original words, top-list "slideshows" that make readers click for every item and defraud advertisers into thinking that their pageviews are legitimate, Tynt messing with copy and paste, Vibrant Media's double-green-underline ads, generic images slapped next to each post (often poorly Photoshopped®), and tabloid coverage of every rumor and inflammatory non-event so they can fight all of the other tabloids for Google's pennies.
Any promise of helpful traffic referrals to the original authors is misleading: the traffic from Business Insider is minimal. Here's a selection of referral sources and their referred visit counts from January 1, 2009 through today, as measured by Google Analytics:
StumbleUpon: 731,939 (mostly to one-off funny things like this)
Daring Fireball: 516,705
Google searches: 391,743
Hacker News: 366,123
Techmeme: 65,834
The Brooks Review: 15,333
Shawn Blanc: 13,930
furbo.org: 12,760
My wife's personal blog: 9,729
Business Insider: 8,891
That's 8,891 hits that I wouldn't have otherwise had. But over a span of 995 days during which they linked to my site many times and republished many of my articles, that's nothing, especially for a site that claims to get 12 million unique visitors per month.
And, if given the choice, I wouldn't trade 8,891 hits for my name and writing being used on their site like this.
It's the same game famously played by the Huffington Post and many other "aggregators":
Reprint popular news articles and blog posts en masse, copying all relevant details so nobody needs to read the original post.
Bury the source links so almost nobody will find them, and if they do, they've already read all of the important details from your reprint.
Tell the real authors that you're helping them build their name recognition and sending traffic their way.
Business Insider once asked me if they could "syndicate" all of my blog posts automatically and give me an official byline on their site in exchange for — you guessed it — links back to the articles on my site.1 I politely declined, because they've effectively done this for years without my consent, and it's not doing me any favors.
I wonder if they'll reprint this one. (Update: They did, auto-scraped from Techmeme, but deleted it later.)
Business Insider's mass replication of my writing is the only downside that has ever made me reconsider my Creative Commons license. If they've had any beneficial effect whatsoever, I haven't noticed.
---
In the email, with the subject "Business Insider Syndication Opportunity", they spelled my name as "Macro" every time, including the three references to my site, "Macro.org". ↩︎