A lot of people have asked whether I've used this filter, by Able Brewing Equipment (formerly Coava), in my AeroPress in place of the usual paper filters.
I have, but I don't like it. Here's why: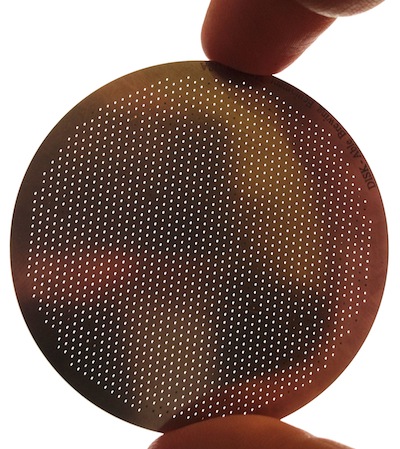 On my preferred AeroPress grind, nearly as fine as espresso1, the Disk clogs badly. This results in two problems: more difficult cleanup and increased sediment in the cup from the grounds that pass through.
So the Disk ruins three great things about the AeroPress:
Ability to use a very fine grind.
Very fast and easy cleanup.
Zero sediment.
I also didn't detect a taste improvement over the paper filters. Maybe you can, in which case, go in peace and love your Disk. But I can't recommend it.
---
If you happen to have a Baratza Virtuoso, I like the "8" setting. The dial goes from 1 to 40, with 1 being smallest. ↩︎